Thank you for requesting the Free Lifetime Warranty for your SENTRY Magnetic Screen Door!
In order to complete the free Lifetime Warranty registration, we need to verify your email address is correct. To ensure your protection against SPAM and to ensure we have your correct email address, a confirmation message has been sent to the email address you entered.
Go now and click on the link in the email message to confirm your Lifetime Warranty.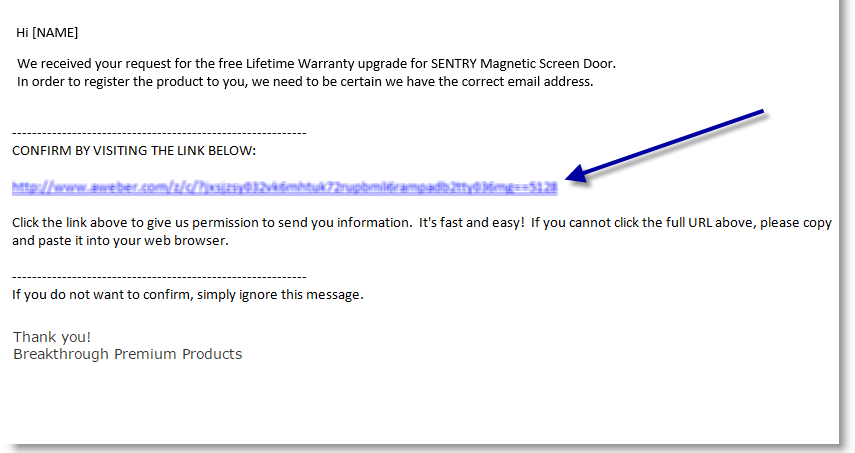 If you have any questions, please contact us at (800) 761-2450.
Best regards,
Breakthrough Premium Products