SENTRY Magnetic Screen Door
Check out our BRAND NEW sizes and colors...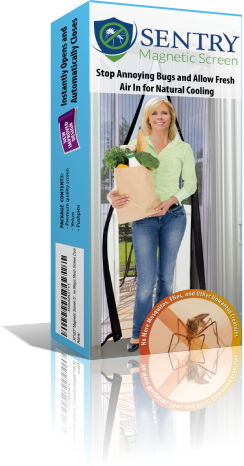 Don't be fooled by cheaper, poor quality alternatives! SENTRY Magnetic Screen Door's new and improved design includes:
60g of premium, durable, high-quality micro-mesh, which is almost double that of other similar products, making your screen ideal for high traffic doorways, and can withstand the

daily punishment from pets, children, and Mother Nature, so that you don't have to buy a new one every season.

26 high-energy magnets sewn into the seam (NOT glued like other products), all of which are invisible. This ensures a quick, automatic, and complete seal 

every time

. Other similar products include less magnets, and glue them on the outside of the seam. Extended periods of time in direct sunlight cause those magnets to either sag and misalign, or fall right off. Our magnets are first packed in a cotton pouch, and then sewn into the mesh to prevent the magnets from dropping or moving.
Strong adhesive Velcro sewn into the screen to ensure that your screen is more durable, and doesn't sag away from the door frame, or worse, fall right off the door frame.
Our Smart Design Keeps Bugs Out, and Allows Fresh Air In For Natural Cooling
Product Features
Hands-Free Entry and Exit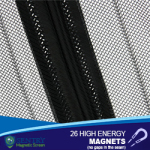 Provides hands-free entry and exit for both people and pets, opening easily in the center and automatically closing behind you, keeping the bugs out. Walk through with your hands full and SENTRY automatically snaps closed behind you.
High Quality, Attractive and Durable
Manufactured using high-quality, attractive, premium products, selected to provide long-life, durability, and ease of use.
Ideal for Wheelchair Accessibility
It's quite difficult for either the person in the wheelchair, or the person pushing the wheelchair, to open a framed screen door while attempting to push the wheelchair through the screen door. SENTRY solves this issue. Simply push the wheelchair through the center seam. It automatically opens and then quickly closes behind you. No more doors to hold open with one hand while trying to push the wheelchair through with the other hand.
Natural Pest Control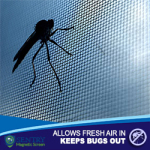 SENTRY screen door opens just enough to allow you or your pets to walk through, and quickly snapping closed, keeping annoying bugs out. Standard framed doors have to open all the way, allowing lots of opportunity for pests to enter your house. The SENTRY door is a natural, DIY pest control product that keeps bugs and insects our of your home, without the use of harsh repellents and chemicals.
Perfect for BBQ'ing and parties
BBQ'ing becomes a breeze. You no longer have to juggle the plates of food and BBQ tools while trying to open the screen door. When hosting parties, you don't have to keep closing the door that your guests leave open. Simply keep the door open and let the magnetic screen keep the bugs out.
Easy, DIY Installation in MINUTES! No Tools Required!
Quick and simple to install and take down, and no damage to your door frame.
Turn Any Door Into a Pet-Friendly Door
Now,  your pets can let themselves in and out, so you don't have to. Works greats for dogs and cats of all sizes.
Completely Portable and Storable
The screen door can remain up all year round, or folds away compactly for easy storage.
Exceptional Customer Service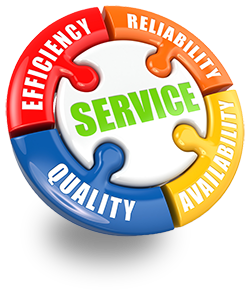 We're absolutely dedicated to providing you with a sensational buying experience. We strive for more than just satisfaction. Whether it be the value derived from our products or an experience with our customer support team, we make every effort to ensure any experience with us is beyond exceptional.
You get direct access to our professional customer support team. A courteous customer service representative is available by phone, or via email (with a maximum 24 hour response time) to answer all of your questions.
Try It Today...RISK FREE!
Try Sentry for 30 days. If during that time you don't love how it works, or don't feel it was worth every penny of your investment today, we'll give you a full refund, no questions asked.
Testimonials
Brilliant, just what I've been looking for, very easy to alter to fit the door frame. Thank you

I had some problems because my door frame was a little narrower than the product and i decided to put the screen on the wall instead.But we are happy with it as it is.I like also that the company is serious about its products and asks if everything was ok and sends additional instructions for how to mount the product.So hat of to them for their service.I deducted one star because of the fitting issue,but aside from that i highly recommend this product!

Screen is simple to fit and will prevent any insects coming into our kitchen.The screen is of good quality and hopefully will last several summers.

This does the job, i.e. of keeping flies out while allowing air to circulate, perfectly; I was worried that, being black, it would make the view out of the back door where we placed it look dark but somehow it doesn't – in fact, when the sun shines on it, it shimmers slightly, which looks lovely. (Though I still don't understand why they don't make it in white, as there are other colours available in the range.) And our elderly dog didn't take long to figure out that he could walk 'through' it. It was also incredibly easy to fit: we just stuck the velcro on, spent a few minutes making sure we were placing it correctly and hey, presto! Better still, the suppliers, Breakthrough Premium Products have been amazing. They emailed just after we received it to ensure that we were clear about how to fit it (we were, so hadn't requested this) and sent 2 follow-up emails with FAQs and to ensure that everything was working correctly; I've never known any other suppliers to do this – talk about great customer service!!

My new curtains arrived quickly before the promised date. They are excellent quality, robust net with strong magnetic closure and superior quality Velcro, so that the curtains hang securely without the need for the supplied tacks. The customer service from this company and after care has been excellent offering help and advice on how to fit correctly and how to get best use from their product. After trying other cheaper curtains from competitor sellers and finding them unsatisfactory and disappointing, I now realize that spending a little extra really does make all the difference.

We finally got our screen up and we love it! The product is so much better than the last one we had. It is made well with more magnets and is very strong. We are really happy with it, especially with keeping the flies and other bugs out of the house but at the same time letting fresh air in. Thank you.

I love this screen! We no longer have a fly problem in the house.We have small dogs, and we would leave the sliding screen door open wide enough for them to go in and out. However that also let the flies in. Now they have learned to push through the bottom of the screen cloth and it snaps shut and no flies get in. For us it is wonderful!

The customer service was superb and without their quick tips for hanging, I would have returned this product. It is hung nicely; was easy to do, and it is great for keeping out the bugs, and allowing the children and pets to go through without worry of them leaving the door open all the time! I am very happy with the product.

We had just put up a screened tent, my husband hated having to bend down to pull the zipper to get in and out, my husband had seen the magnetic doors somewhere so we got on amazon to see what they had, we saw this one from Breakingthrough Premium Products, purchased, the delivery was very prompt, my husband framed it in with our screen tent and it works great, it is so nice to just push thru and have it close with no work at all.
We are very pleased with the product!

i love my new door. the other cheaper one fell totally apart the day after i hung it up.. what a nightmare… this one is perfect.. and my dogs haven't trashed it like they did the regular screen door.. this one closes perfectly and doesn't let bugs in like the other one did.. thankyou so much and i will look forward to whatever you invent next … please keep me informed… love you guys…

This product is all that it is claimed to be. The quality is outstanding, and easy to see why a lifetime guarantee is given. What I like about this product, as compared to other brands I have tried is that there is a magnet along the entire length along the losing panels. Another brand I have bought only had magnets in two or three locations. Having the magnet along the seems that close, causes the screen to close automatically every time. This feature along with quality material, makes this a five star product in my book.

In addition to the oustanding quality, the seller also showed excelent after sale communications, sending several emails making sure I was satisfied, and offering to help correct any problems. This type of customer service is rare these days, and deserving of my full endorsement. In fact I just ordered a 2nd one for another door.

After storing our new purchase for a couple of months, my husband finally put up the screen door today. Oh, my, if only he had believed it was so easy, he would have done it right away. We like it very much!

Great screen door when you don't want to install a permanent screen door. This is just as advertised. Easy to install, seems sturdier than previous magnetic screen doors I have used. I like the magnetic strips that close the door, they are larger than the cheaper models I've purchased in the past. Our pets pass through easily while the bugs stay outside. Well worth the money!

This screen is perfect! It's well made, sturdy, and comes with everything you need to put it up. I received it in less than 48 hours. It took me less than 15 minutes to install. What makes it so great is that my dogs can let themselves in and out through the magnetic seam in the middle. The magnets are strong and they snap right back together. I love it.

My wooden screen door was taken out so some things could be moved in & out of the house over a period of time… but, I had to have a screen door. I ordered this & have not been disappointed. It works extremely well. It went up very easily. I did it myself with no help from my son-in-law. In fact he was impressed when he realized it took very little effort to clear the doorway as things began moving again. My dog can go thru without me having to open it for him… &, it doesn't squeak. I'm very pleased.

We were looking for something to help keep the bugs out when we left our balcony door open. We weren't allowed to have an actual door installed. Thai was the perfect option! It took only 15 minutes to install. The directions were very clear. It was a bit long for our door but we managed to pull it up high enough that it didn't matter and with a little tinkering the magnets swing shut every time! Our dog and daughter love just being able to go outside whenever they want! This is the perfect door for our situation and a lot less costly!

For the past several years, we've bought one and sometimes two of these each season…the pests in Florida can be SEVERE during the summer and even a few minutes of in/out of the garage side door is brutal. Most of the former ones barely made it through the season and frankly I just took it for granted that all of them were built about the same. Boy was I wrong! This is substantially more sturdy and better built. First, the actual mesh material is a bit thicker and not nearly so thin…the other brands were very fine which usually resulted in getting torn if the dog stepped on it etc… Next, the magnets are more solid and surrounded by better wrap so this still opens easily yet stays put better. Comes with hardware and overall quality is far superior. Coupon code resulted in discount purchase.

I LOVE LOVE LOVE this product! Make sure to measure your door first before ordering because I nearly made that mistake myself thinking, 'aren't all doors standard'? The great news is that they have sizes for all doors, so you will save yourself the headache of a return if you measure first! But other than that, this product is ingenious! It works GREAT, totally zips right back up as soon as you walk through. We have had 0 flies in the house this season and there are quite a few that would LOVE to call our house their home! 😉 Also, this is PERFECT for pets! We have 4 dogs and one is even blind and has learned to use it. I cannot say enough great things about this product!

My sincere compliments to the staff and management of Breakthrough Premium Products.
We recently purchased one of your Sentry Magnetic Screen doors.
I was pleased when an e-mail was sent providing additional (and helpful) tips on installation from Ms. Manning.
I was highly impressed when we received a phone call from Ginger checking on delivery and providing both a FAQ web access point as well as a direct phone number to her for any additional support.
Although now retired, I spent many years running manufacturing and support organizations for capital equipment and I know how positive such an 'on top of things' proactive stance with customers can be.  It is apparent your firm is well immersed in this laudable corporate culture.  It can be exactly that which could separate you from others in your field and bring about (seemingly deserved) corporate success.
Keep up your fine work.  (and – yes – the door is installed and now being used.  The 'hints' and supplied extra push-pins were very good.)

Many thanks

Very nice product, just about what I expected. Followed video instructions for set-up, pretty easy. Also great followup from seller. Now I just need to get my dogs to walk through it!

This product is wonderful in both quality and aesthetics. It has a classy look and durable quality. I had tried several other brands before, and they just don't compare to Sentry. I highly recommend this product

It is as good as a magnetic screen door can be. It's a little long for the average US screen door size. However, the customer service is excellent. I got a hole in my screen and they had a replacement to me in a week no questions asked. My dogs enjoy the freedom to come and go as they please.

I have a metal sliding patio and this worked great. The velcro has stayed attached with no issues. However, I did find as was noted somewhere in here, that my little dogs don't go through the middle. They go through the corner. So I left one side of the panel unattached at the bottom so they can go in and out. The rest of us, the people, go through the middle opening. We also bought extra velcro but found we didn't need it. This has been great to keep the bugs out.

I previously didn't have a screen door on the back of my house. When my nephews come over, they are always leaving the back door open. This lets all the bugs in. I've been looking for a solution to this for a while now. I thought the SENTRY might be the answer so I gave it a try.

It works AWESOME! Magic! Now, the only time the back door is closed is when I'm not home. The boys run in and out of the back yard, and I don't have to worry about the mosquitos coming in. Not only that, but there's a nice breeze that comes in that helps cool the house, and I love the additional natural light.

The instructions were simple to understand and follow. It recommends having 2 people do the install. However, I did alone no problem. It also comes with thumbtacks. You don't have to use them. However, I recommend that you do. It just gives it that much more strength.

I did try it on some doors inside my house, but it didn't fit. It was a little too wide. I contacted their customer support to find out what I could do to make it fit. They were very pleasant and stayed on the phone with my while we tried a few different things. They apologized for the inconvenience of it being too wide and mentioned that they are relatively new in the screen door market, and that they were in the process of coming out with different sizes and different colors. I asked when they would be available. Although they couldn't give me a definite date, they said they were coming soon, and added me to their VIP mailing list, so that not only I'd be first to be notified, but I'd also get a discount on future purchases. It was one of the best customer experiences I've ever had!

Definitely recommend this product and company.

This is the first company I've purchased from on amazon that follows up to help with installation and or resolve customer satisfaction concerns.

One star removed because while the material is heavy, it still got a small hole within a week.i suppose it was from my 4 lb chihuahua. On the positive side, I was in easy communication with the company to find a way to patch it up to keep bugs out.

It's an easy, cost effective solution to keep bugs out of the house.

Very pleased; works exactly as hoped. I like to keep the fresh air flowing in the house, but my dog likes to come and go as she pleases (she's independent). Just as advertised, the magnets close back together effortlessly keeping the sqeeters and flies out. The self-adhesive Velcro came loose, but pins are provided so they can be hammered into the frame; I went a step further and just drilled screws into the upper Velcro strips. All and all, great product.

Very pleased with all aspects of my purchase of Magnetic Screen Door purchase. Heather from Breakthrough Premium Products was on top of my purchase from beginning, emails and follows ups made installation and information much easier. The quality was even better than I hoped. I have ordered other magnetic doors from other companies before. This product is the real deal.

Remember the days of excellent customer service, when you could voice a concern and the vendor actually CARED about insuring your satisfaction with their product? This company still does that with kindness, courtesy, and a sincere wish for you to be 100% pleased with your purchase. The screen door works beautifully, although for me (I can't use the push-pins on mine) I really wanted more velcro along the edges. The customer service manager said that they would happily send more velcro so that my concerns are alleviated. Well done! I highly endorse this company and would gladly do business with them in the future.

This screen is super strong. Much better than the screen that you buy at a major retailer. You can put it up and take it down with ease. It works great as a pet door. The magnets are stronger, so the screen comes together after you walk through it. Better than a screen door.

I absolutely love the SENTRY magnetic screen door. We have 3 dogs and a cat and we needed a screen that they could use to go in and out of our garage. Usually we have issues with flies, NOT NOW, this screen is magic and very easy to install. Pleased beyond my expectations.

I read thru all the reviews from different makers of this and I am so glad I chose this one! It works phenomenal! We use it for our door from garage and my dogs go running thru it and it snaps right back together. Great quality at a great price!

We are very pleased with the Magnetic Screen Door and so are our cats! It was not hard to put up and it looks nice as well. It is also easier to use than a regular screen door because you just walk through it even with your hands full!

Love it! Bought one of those cheap ones and the dog had all the bottom magnets off within a week! This one is awesome!

The screen is the best thing I've ever done for my back door. My dogs can come in and out anytime they want and no flies. I open the back door up at 6am in the morning close it at 10 at night . I love it.

Excellent product. I replaced my sliding screen door with this product. My dog loves it too. Now she goes in and out on her own. Took about 20 minutes to install."

Easy to install with two people. Works great!! I recommend."

Fantastic product and outstanding customer service. I highly recommend the Sentry Magnetic Screen over any of the competitor's out there. It was evident when I took it out of the box how much better made it is than the others I had tried. They also stand behind their product and provide outstanding customer service.

Love this screen. Dogs can go in and out without humans opening and closing doors. Seems sturdy. Purtting it up was easy. We are happy with this purchase. We just stapked it up with staple gun. Pretty simple.

We love this screen very easy to put up and it looks great and works great! We have a summer home and people are in and out of the back door constantly and often they are carrying coolers and other things. We did use the tacks to reinforce just because of the amount of traffic. I am going to order 2 more!

This is an outstanding product for anyone with a large dog. My husband installed this screen in ten minutes and our dog was in and out within an hour once he figured out what was in front of him. The material is sturdy but the magnets make the product great because how easy you go and come thru the screen

I like this screen alot, it didn't take long for my dog to learn he can go in and out now by himself. I can leave my back door open during cool weather and I love this, because before getting this screen the mosquitos would get inside and eat me up and that was just going in and out with the dog. The only problem I have is sometimes I have to close the bottom where it didn't go back together. They don't recommend using the tacks that come with it, but I live in lower Alabama where we have high humidity and the Velcro wouldn't stay on by itself. It also looks nice

I have owned several of these types of Screens. This is, by far, the best. Nice quality. It's has a quiet close on it, too. No more "click click click".

It is amazing…it works perfect…i love it as well as mi kids…i have a regular size door that goes to the back yard and couldn't let my little girls play because i would have to leave the door open to watch them play…and of course all the mosquitoes and flies would get in to my house…now with the magnetic screen door i can leave my door open and not worry about mosquitoes or the flies coming in to the house and my girls can have so much fun outside

High quality. Easy to install. Love it!! So glad we read reviews first. We chose the right one!

This door was the easiest thing to install ever! I'm only 5 feet tall and I did it by myself in about 5 minutes. IT WORKS!

This is the best magnetic screen out there! With kids and the dog going in and out non-stop, this type of screen was a must for our family. Our other sliding screen was destroyed in a few short months at our new house and it's not easy or cheap to repair. I tried a cheaper magnetic screen from a big-box store last year and replaced it twice before finally searching for one with a Lifetime Warranty. These people are not kidding, they want to make sure their customers are 100% satisfied and I am! The magnets are sewn in and will not get knocked off like that other brand I tried. They also have magnets the entire height of the screen, so there will be no gaps between magnets. If you are looking for a durable and oh-so-handy screen, this is the one for you.

"My husband had no problem installing this screen door and we can immediately tell that this is better quality all around. We especially like the fact that it closes more securely because the magnets are sewn into the seam and it lines up so much better than the cheaper one we bought before. Time will tell if it holds up in the Texas heat, but we are impressed so far. Thanks."

Received an unsolicited e-mail from seller explaining about product and giving extra tips and hints on hanging the product, most appreciated. The screens came quicker than I expected. Bought them after I saw my son's sheepdog charge through his set and watch the magnets reconnect after he did this. performed as promised by manufacturer.

This is an amazing company and product! This is the only company I have bought from where they contacted me in advance to give me tips on how to use their product and who followed up to make sure every thing was working as it should. The screen door has virtually eliminated bugs from our home and allows our dog and daughter to easily go I side and out as much as they please. Definitely recommend!

The email follow up from the seller was most helpful with very good tips to help with the overall installation. That concern and advice were important indicators of great customer service. It indicates that they have pride in their products which is as it should be. seems to be great material quality so far and directions and tips are most helpful.

I ordered this magnetic mesh net for my backyard deck. I had previously purchased the as seen on TV "Magnetic Mesh" for around $8.00 from Amazon and I can say, you get what you pay for. Although that one worked, it was 6″ too short and constructed very poorly and unattractive. THIS is the one you want if you are looking for a classy look and perfect functionality. I ordered this product in beige which matched my patio decor perfectly. It has a built in lace valance that added that extra elegance, which made it look more like a decorative accent while at the same time a smart functional addition to any outdoor patio or deck. I am also 25 years old and I feel as though I have pretty good modern decor taste. I can't contest for any animal usage however, my 7 year old nephew thoroughly enjoyed karate chopping it open while going in and out, and the screen did not budge off of the Velcro adhesive strips and wood tacks. HIGHLY SATISFIED & HIGHLY RECOMMENDED!!!!

Have two dogs and have used "Magic" screen for the last couple of years. I had to replace it each year. THIS ONE IS SO MUCH BETTER!!!!!! I do not have to sew the magnets on, this one has them sewn in. I can not tell you how much better it was to put it up. Well done. When you san it it tough construction you were telling the truth. Thank you, I am so pleased.